Sweet Potato Pie Recipe: If you're a fan of fall pies, you've probably thought about pumpkin pie, but let me introduce you to a gem you shouldn't overlook – Sweet Potato Pie! This recipe takes the traditional pumpkin pie and elevates it with a smooth, creamy, and not-at-all-stringy sweet potato filling infused with rich fall spices and vanilla. Baked in a buttery homemade pie crust, this dessert is sure to steal your heart. Let's dive into making this delectable sweet potato pie entirely from scratch!
Ingredients & Substitutions:
Pie Crust: You can follow the provided all-butter pie crust recipe or use a store-bought alternative.
Sweet Potato: I recommend cooking your own sweet potato for the freshest taste and best flavor.
Heavy Cream: If you prefer, you can use half & half, full-fat coconut milk, or coconut cream instead.
Light Brown Sugar: Dark brown sugar or coconut sugar can be used as substitutes.
Spices: The recipe includes a delightful blend of cinnamon, nutmeg, cloves, and ginger. Feel free to experiment, but it's recommended to try the original combination first.
How to Make Sweet Potato Pie:
Cook the Sweet Potatoes: There are two methods for this. You can either roast them in the oven until soft or slow cook them in a slow cooker with water until tender. Allow them to cool before peeling.
Make the Pie Crust: Using a food processor or pastry cutter, combine the dry crust ingredients, then add chilled butter and ice water. Form the dough into a disk, wrap it in plastic, and chill for at least an hour.
Prepare the Sweet Potato Filling: Blend the cooled sweet potatoes with heavy cream in a high-powered blender or food processor until smooth. Add vanilla, brown sugar, sea salt, cinnamon, nutmeg, cloves, ginger, and eggs, and blend until smooth.
Assemble the Pie: Preheat the oven, roll out the pie crust, transfer it to a pie plate, and crimp the edges. Pour the sweet potato filling into the unbaked crust and cover the edges with a pastry shield.
Bake: Bake the pie at 425 degrees F for 15 minutes, then reduce the temperature to 350 degrees F and continue baking for 30 to 35 minutes, or until A toothpick inserted or comes out with a few pieces.
Cool/chill: Let the pie cool on a wire rack at room temperature for 2 hours, then transfer it to the refrigerator for 2 hours. Serve at slightly cool temperature.
ALSO READ: Green Chicken Enchilada Recipe – A Flavorful Twist on Classic Enchiladas
Deliciously Sweet Potato Pie Recipe for a Perfect Dessert / 2nd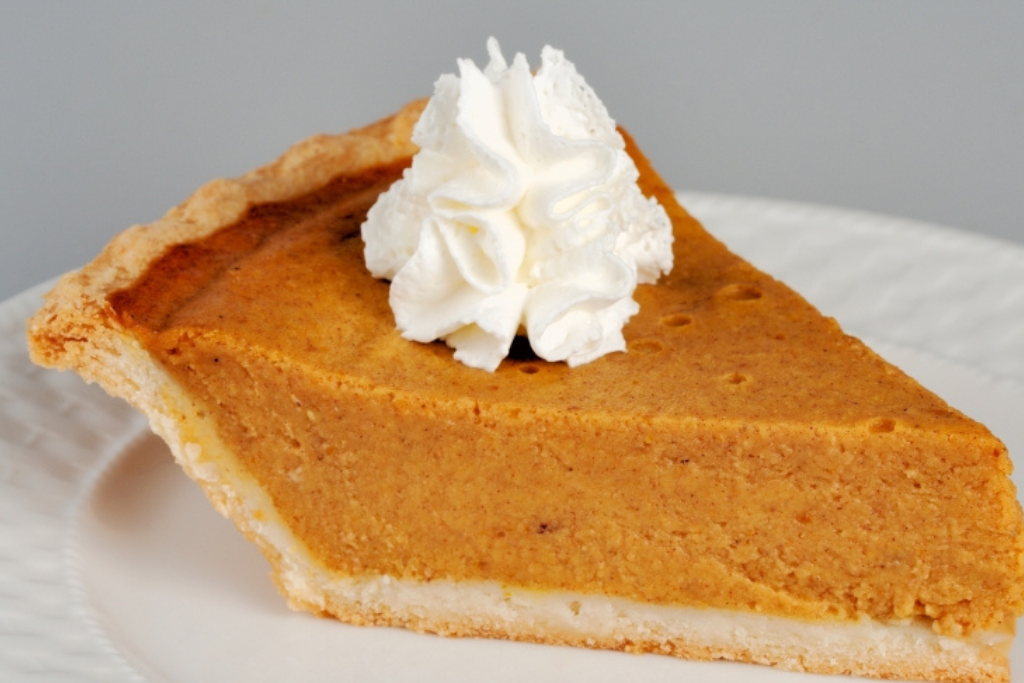 Ingredients:
1 lb. sweet potatoes, unpeeled
½ cup packed light brown sugar
¼ cup granulated sugar
4 Tbsp. (½ stick) butter, melted
2 large eggs, lightly beaten
½ cup evaporated milk or half-and-half
1 tsp. vanilla extract
1 tsp. grated orange zest
1 tsp. ground cinnamon
½ tsp. ground or freshly grated nutmeg
¼ tsp. salt
Praline Topping (optional)
½ recipe Best-Ever Pie Crust, unbaked
Instructions:
Preheat the oven to 350°F (175°C).
Roll out the Best-Ever Pie Crust to fit a 9-inch pie plate. Gently place the crust into the plate and refrigerate it until you're ready to use it.
Place the sweet potatoes on a baking sheet and bake them until they are fork-tender, which will take about 1½ hours.
Once the sweet potatoes are cool enough to handle, peel off the skins and discard them. In a stand mixer fitted with the paddle attachment, beat together the warm sweet potatoes, brown sugar, granulated sugar, and melted butter on medium speed until the mixture becomes smooth. Then, using a wooden spoon, stir in the eggs, evaporated milk (or half-and-half), vanilla extract, grated orange zest, cinnamon, nutmeg, and salt until everything is well mixed.
Pour the luscious filling into the prepared pie shell.
Bake the pie in the preheated oven for 30 minutes.
Remove the pie from the oven and, if desired, carefully spoon the Praline Topping over the top.
Put the pie back into the oven and continue baking until the praline topping turns golden and the filling barely jiggles, which should take an additional 20 to 30 minutes.
Once the pie is done, allow it to cool on a wire rack.
Your sweet potato pie is now ready to be served! Enjoy it warm or chilled, and watch as it becomes an instant hit with everyone who takes a bite.
There you have it – a unique and simple English article guiding you through the process of creating a delightful sweet potato pie. Whether it's a special occasion or a casual get-together, this dessert will surely leave everyone craving for more. So, gather your ingredients, follow the easy steps, and treat your loved ones to this heavenly dessert that will undoubtedly become a timeless favorite!
Conclusion:
This sweet potato pie recipe is a delightful fall treat that might even outshine its pumpkin counterpart. The creamy, spiced filling paired with a buttery homemade crust is a match made in dessert heaven. Serve it slightly chilled or at room temperature, and enjoy it with a dollop of homemade whipped cream. This pie can also be frozen for future indulgence. Happy baking!
ALSO READ Delicious Pineapple Cream Cheese Pound Cake Recipe | Easy and Moist