10 Easy Dinner Ideas: Finding supper ideas in today's fast-paced world can be challenging, especially if you don't have much time or are unsure of what to make. The good news is that anyone can prepare a tasty and filling supper; you don't need to be a gourmet cook. This post will discuss 10 simple meal ideas that are not only easy to make but will also satisfy your appetite. These recipes are adaptable and may be tailored to your preferences whether you're cooking for your family or yourself. So let's get started and learn about some delicious meal options!
1. Sheet Pan Chicken Fajitas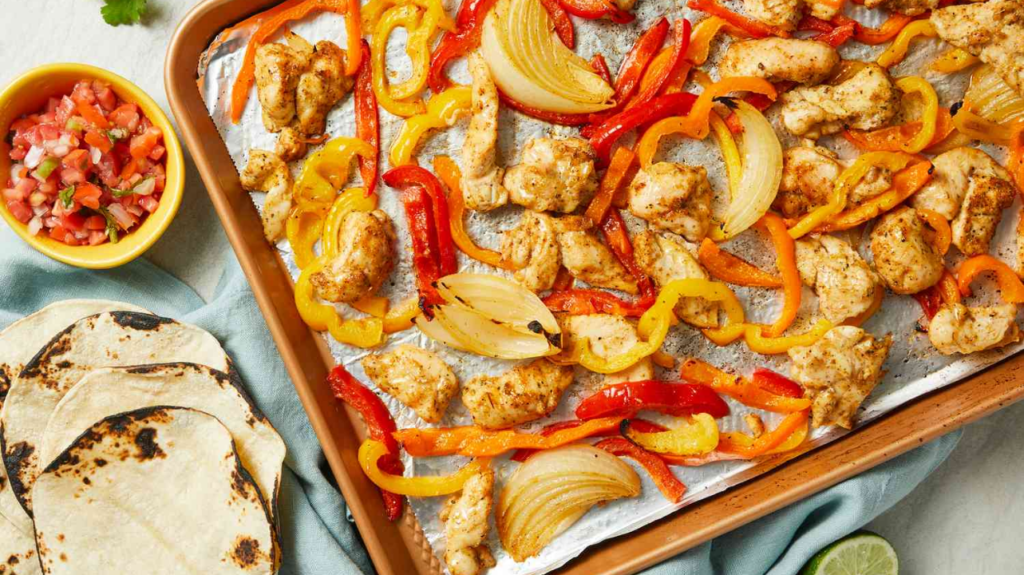 On hectic weeknights, one-pan miracles like sheet pan chicken fajitas come in very handy. Toss the bell peppers, onions, and chicken pieces with the fajita spice before roasting them in the oven. For a tasty Tex-Mex meal, serve with warm tortillas, salsa, and guacamole.
2. Spaghetti Aglio e Olio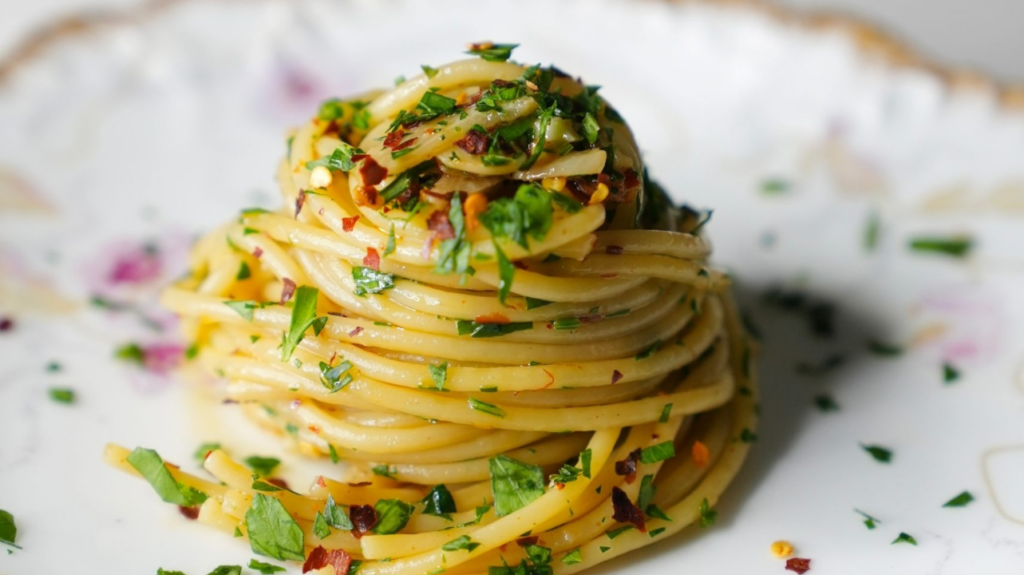 Just a few ingredients are needed to make this traditional Italian pasta dish: spaghetti, garlic, olive oil, red pepper flakes, and parsley. It's a speedy and delectable choice for times when you're craving a straightforward but filling meal.
3. Veggie Stir-Fry with Tofu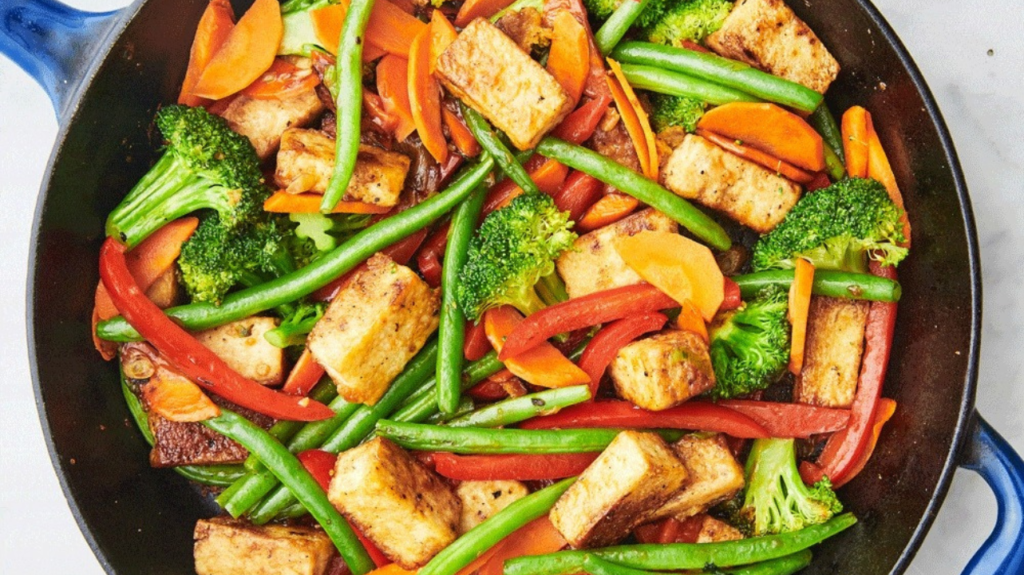 Tofu and Veggie Stir-Fry Stir-fries are a great way to use up leftover vegetables. Sauté tofu, your preferred vegetables, and a flavorful stir-fry sauce. Serve over noodles or rice for a filling and healthy supper.
4. Grilled chicken and caprese salad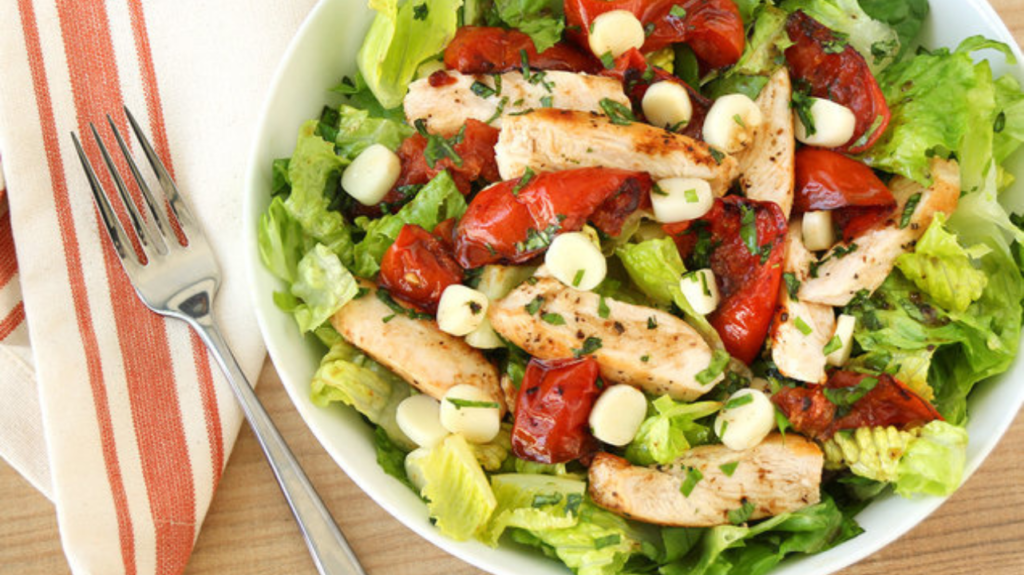 A Caprese salad with grilled chicken is the ideal choice when you're looking for something simple. Ripe tomatoes, fresh mozzarella, basil, and grilled chicken are layered on top. Balsamic glaze can be drizzled on for an additional taste boost.
5. Loaded baked potatoes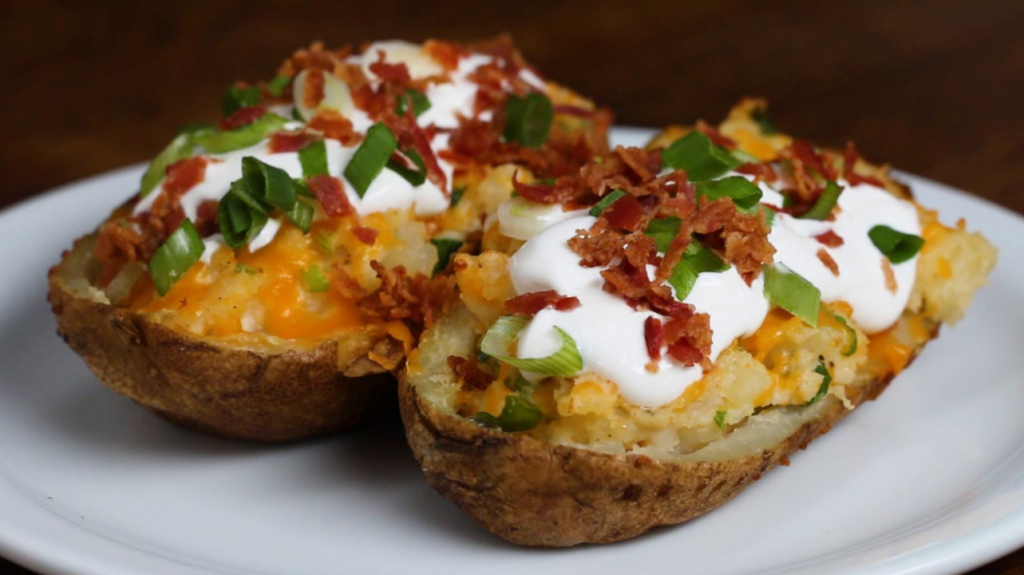 The creative process can be used to baked potatoes. Add as much of your preferred toppings as you wish, such as cheese, sour cream, chives, and bacon pieces. It's an easy-to-make, filling dinner that can be customized.
6. Avocado-topped quesadillas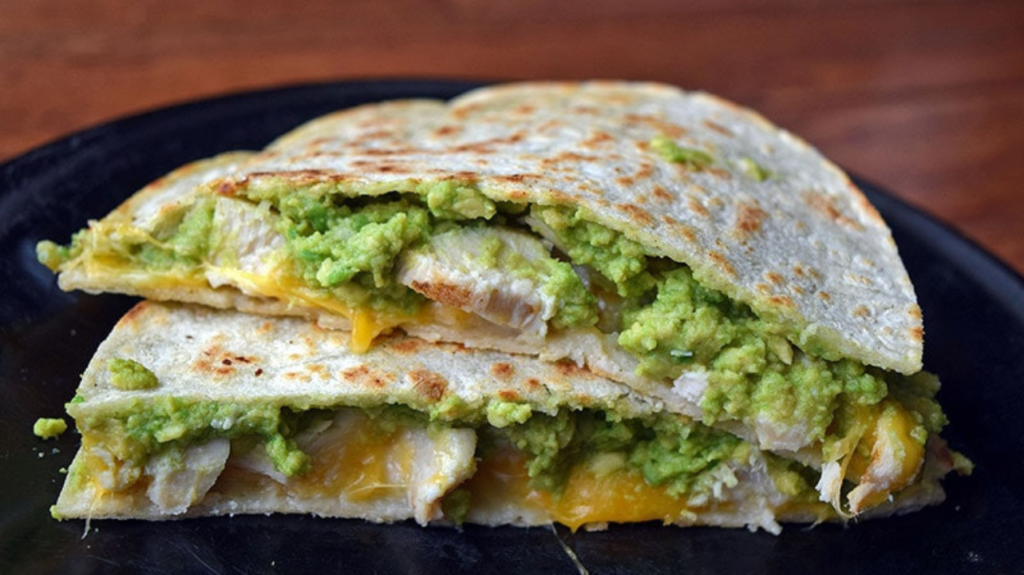 Quesadillas are a quesadilla that both adults and children like. Cheese, beans, and your choice of protein (chicken, beef, or vegetables) should be added to flour tortillas. Serve alongside a rich avocado dip for dipping pleasure.
7. Grilled cheese and tomato basil soup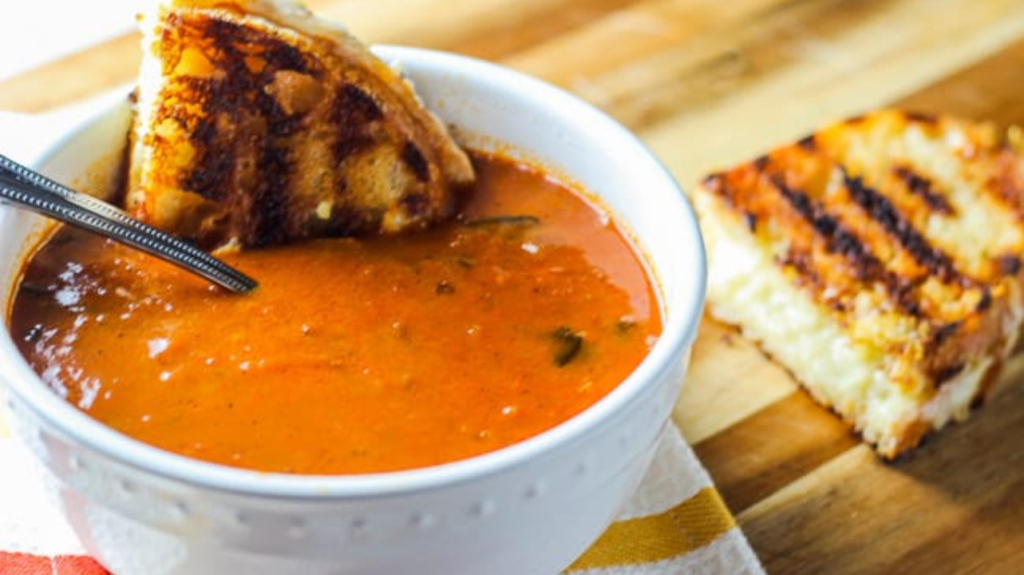 Nothing like a warm bowl of tomato basil soup and some grilled cheese sandwiches on a cool evening. It's a classic combo that's quick to prepare and cozy.
8. Sandwiches with BBQ pulled pork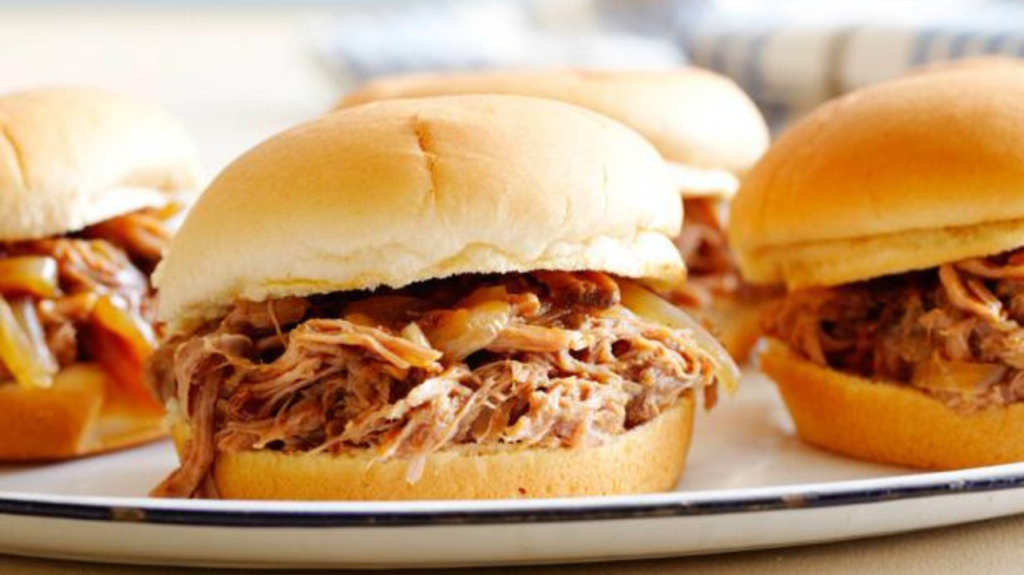 It's simple to make BBQ pulled pork sandwiches if you have a slow cooker. A wonderful Southern-style meal can be made by letting the pork boil in the BBQ sauce all day before serving it on buns with coleslaw.
9. Shrimp Scampi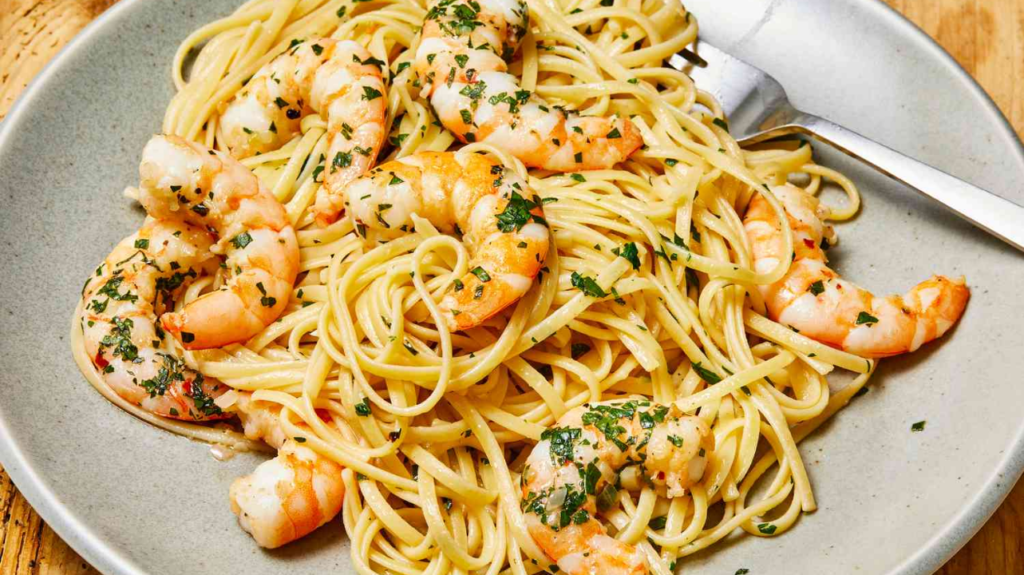 Shrimp scampi is a quick and classy alternative for seafood lovers. Shrimp are sautéed in butter and garlic, then pasta and fresh herbs are added. You can prepare a dish of restaurant quality at home.
10. Greek Salad with Grilled Chicken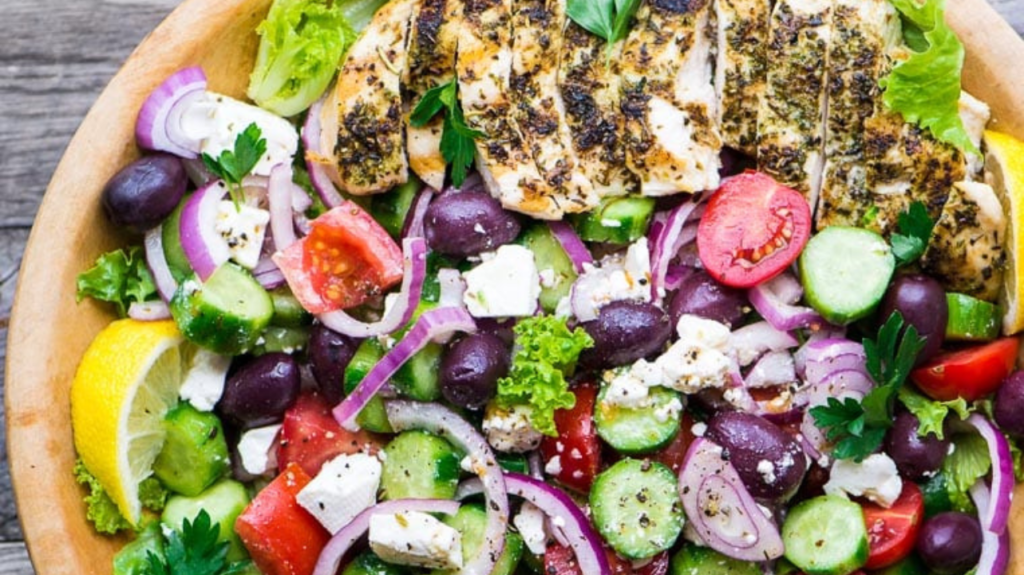 A tasty and nutritious option is a Greek salad with grilled chicken. Grilled chicken, feta cheese, juicy tomatoes, olives, and crisp cucumbers should all be combined. For a supper that is Mediterranean-inspired, drizzle with Greek dressing.
You may eat tasty meals stress-free now that you have some fantastic supper ideas at your disposal. With these recipes, you are free to use your imagination and don't be scared to personalize them. Have fun cooking!
With these 10 simple dinner ideas, you'll have plenty of delectable selections to pick from and dinner preparation doesn't have to be a chore. There is a supper suggestion here for everyone, whether you want Tex-Mex cuisine, Italian classics, or something light and fresh. So, remember this list the next time you're stumped for dinner ideas and take pleasure in a stress-free meal.
FAQs
1: Can I substitute ingredients in these recipes?
Absolutely! Feel free to alter the ingredients according to your preferences or dietary constraints as these recipes are adaptable.
2: How long do these meals take to prepare?
These dinners are ideal for busy weeknights because the majority of them can be prepared in 30 minutes or less.
3: Are these recipes kid-friendly?
Yes, a lot of these recipes can be modified to suit the tastes of your family and are kid-friendly.
4: Where can I find the ingredients for these meals?
The ingredients for these dishes can be found at your neighborhood grocery shop. All of them are easily accessible.
5: Can I make these recipes ahead of time?
Some of these dishes can be made ahead of time and warmed up afterwards. For detailed details on make-ahead possibilities, go to each recipe.