Are you looking to delete your Instagram Threads account? In this comprehensive guide, we will walk you through the process step-by-step. Although deleting your Threads account may not be as straightforward as you would expect, we will provide you with all the information you need to successfully deactivate your account and remove yourself from the platform. Let's dive in and explore the steps required to delete your Threads account.
The Rise of Threads: A New Social Media Platform
Threads, a social media platform developed by Meta, has recently gained significant attention since its launch on July 5. Within just a few hours, more than 10 million users signed up, attracting Twitter users who grew increasingly frustrated with the continuous changes implemented by Elon Musk on the popular microblogging platform. However, if you find yourself wanting to leave Threads, be aware that the process is not as simple as clicking a delete button. Read on to discover how to deactivate your Threads account effectively.
Deactivating Your Threads Account: A Temporary Solution
Deleting your Threads account directly is not currently an available option, as it is directly linked to your Instagram account. Nevertheless, you can temporarily deactivate your Threads profile. Follow these steps to deactivate your account:
Go to your Threads profile page.
Tap the two lines located above your profile picture.
Select 'Account' in the Settings menu.
Choose 'Deactivate profile'.
By deactivating your Threads profile, your account, threads, replies, and likes will be hidden until you log back in. It's essential to note that you can only deactivate your Threads account once a week. However, deactivating your profile will not impact your Instagram account or its content.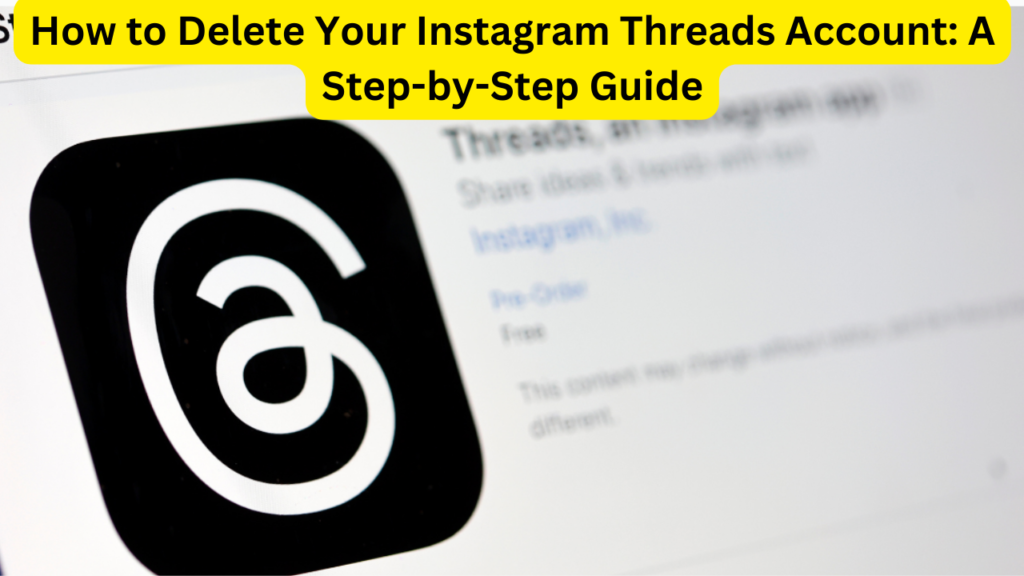 Complete Account Deletion: Removing Threads and Instagram
If your intention is to permanently delete your Threads account, you will need to delete your entire Instagram account. The Instagram Help Center states: "You can always delete individual posts. To delete your Threads profile and data, you'll need to delete your Instagram account." Keep in mind that deactivating your Instagram account will automatically deactivate your Threads account as well.
Deleting your Instagram account is a more extensive process and requires careful consideration, as it will result in the removal of all your Instagram data, including posts, followers, and direct messages. Before proceeding, make sure to back up any important data or content you wish to keep.
To delete your Instagram account:
Visit the Instagram website on a web browser.
Log in to the account you want to delete.
Access the account deletion page.
Select the reason for deleting your account from the dropdown menu.
Re-enter your account password for confirmation.
Click on the "Permanently delete my account" button.
Once you have completed these steps, your Instagram account, along with your Threads account, will be permanently deleted. Please note that this action is irreversible, and you will not be able to recover any data or reactivate your account.
Conclusion
While deleting your Instagram Threads account may not be as straightforward as expected, this guide has provided you with the necessary steps to deactivate your Threads profile and delete your Instagram account if desired. Remember to consider the implications of deleting your Instagram account, as it will result in the loss of all associated data.